Buzz about Total 200
THE BEST 1-day organized ride I have ever done, which every year provides both a physical and mental challenge such that the sense of satisfaction and accomplishment at the end leaves me coming back for more year after year.
2008, 2009, 2010
Volunteers
Our volunteers are an amazing group of people ready to get you to the finish line.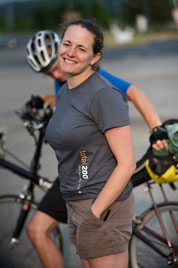 Volunteers:
We think that Total 200 volunteers are second to none. And we have the proof to back it up!
We hear it every year from all the riders how exceptional the volunteers are and how it's the single most important aspect of completing the ride. If you want to join the fun and share in the experience please contact us, we'd love to have you on board! Just fill out the form below and we'll get in touch with you to get you on the team.