Congratulations to all the riders- you did a great job! We look forward to seeing you again. A HUGE thank YOU to every single volunteer during the event and the year leading up to to it. We certainly could not have put on such an awesome ride without you. Super special thanks to my family, Tim, Travis, Josh, Diane, John, Gonzales and Bryan! Happy riding.
Read More »
2014 Photos by Kip Pierson Photography are now posted! Check them out on Pictage here: http://pictage.com/1589746
Here's a preview of some of the shots that were taken during the event: Open Slideshow
Read More »
Registration for the 200 mile option is CLOSED and the 200k is closing soon. Get in while you can!
Read More »
Make sure to get your Total 200 10 year bike jersey now. Only for a limited time. Please note that jerseys will NOT be shipped prior to the event, but will be available at check in on the morning of the event. If you are not at the event they will be mailed to you after the event. Get them when you register or at the Gear Shop.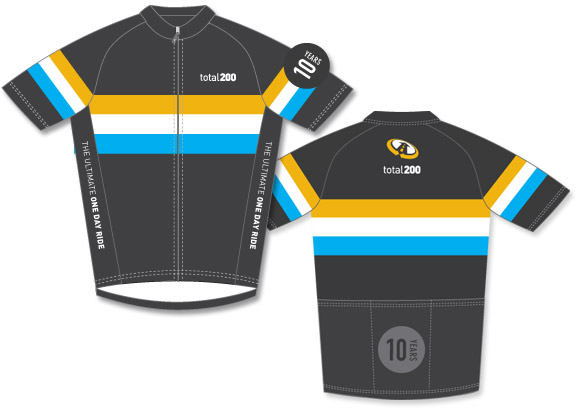 Read More »