If you're still thinking about signing up for the 200 miler- DO IT NOW! We're at 90% capacity and we'll close down registration soon. For those interested in the 200k option, we still have plenty of spots but registering now will get you even more motivated on your training rides. Register NOW »
We have secured a block of rooms at Capitol Skyline at a discounted rate for anyone interested in staying close to the event. This hotel is not only close to the event but also blocks away from the US Capitol and the National Mall. Plus it has a great outdoor pool and bar. The rate is available for participants for Friday and Saturday nights.
To make reservations call (800) 528-7500 and be sure to mention "Total 200" to get the discounted rate ($189 double). This offer is valid BEFORE May 28, 2012.
More information HERE »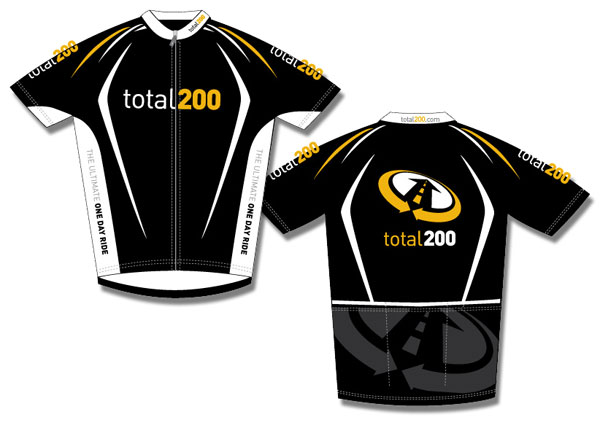 A new 2012 edition is available NOW! Get one during the registration process or in our Gear Shop. Either way, make sure to get on the order for this year. Note that jerseys will NOT be shipped prior to the event, but will be available at check in on the morning of the event. And if you do not pick up at the event we will ship to the shipping address you provide during checkout.
Click to enlarge »
We're happy to announce that Hammer Nutrition not only came on again to sponsor Total 200 this year but is increasing their commitment. Over the years they've really improved their products and riders have taken notice. Thanks to everyone who wrote to us about Hammer and their experience. We look forward to another great year!